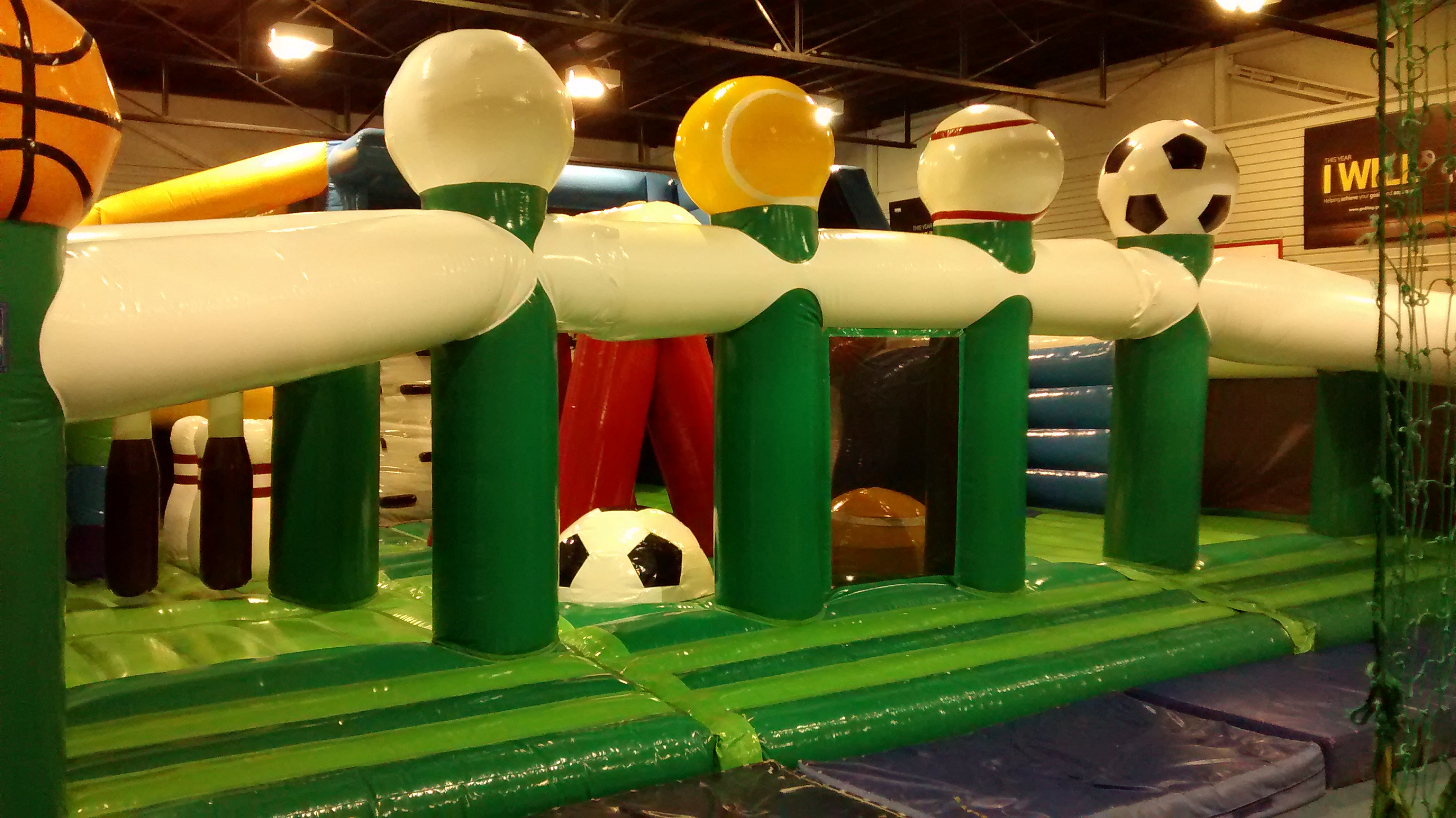 The kids will have loads of fun in our inflatable sports fun house, which also includes table tennis and football. You can have this party on it's own or team it up with some of our other parties for an even bigger and better party.
Our parties
Sports hall only
You'll get two and a half hours in our sports hall with the large Inflatable, Table Tennis & Football. This is suitable for up to 40 children.
Sports fun house and pool party
You'll get one hour in the pool with the pool inflatable and one and an hour and a half in the sports hall with our Sports fun house. We'll also put out our table tennis and football equipment. This party is suitable for up to 40 children.
Super party
Includes all of the pool inflatable and Sports hall party facilities (excluding the indoor football), PLUS either the Pirate soft play or the Gladiator Tournament add-on, put up in the Sports hall PLUS the all-weather pitch outside for football if required. The party is aimed at larger, mixed aged groups or families with mixed aged children. Maximum of 40 children.
Book a party
To book give us a call on 0115 901 3800 or email calverton@gedling.gov.uk