Giving for Gedling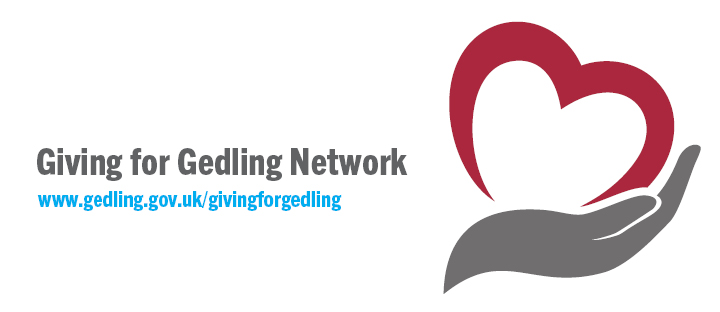 Good neighbour guide
The council has produced a guide on how to help people and where to access help during the coronavirus outbreak. Download a copy of the Good Neighbour Guide.
NHS Volunteer Responders
If you are self isolating you can request support from a Volunteer Responder with collecting shoping, medication, other supplies or want a telephone 'check in and chat'. Visit the website for more information.
Food shopping and deliveries
The food shopping and deliveries page has links to the latest information on priority shopping slots, guidance on shopping safely and advice on accessing money from your account if you cannot get out.
Food bank fundraiser appeal
The Giving for Gedling food bank appeal raised £25,421 for local foodbanks. The Mayor of Gedling, Sandra Barnes thanks everybody that has donated to this great cause. Every penny will go to help our most vulnerable residents. Thank you!
Volunteer recruitment
Thank you to all of those who have volunteered so far. We now have a significant number of volunteers to help support residents and the council. We are therefore not seeking further volunteers at the moment.
I need support
If you need help with getting essential supplies or other support, please fill out the form below or you can call the Nottinghamshire County Council's dedicated support number on 0300 500 8080 to speak to an advisor. Both organisations are working together to make sure any residents who need any support are responded to as soon as possible.
Community support groups
We have created a directory of the local support available across the borough, which we are updating on a daily basis. The directory includes everything from counselling services to businesses providing food deliveries. If you provide a service that supports people during the coronavirus outbreak, and would like to be included on here or would like to update your service details, please email volunteer@gedling.gov.uk with your contact details and a sentence on the service you are providing (see examples below).
This list includes Community Hub and Advice Groups, Counselling Services, Foodbanks, Food Delivery Services, Food Takeaway Services and Garden Supplies Services.
Nottinghamshire County Council Coronavirus Community Support Hub
There are many local volunteer groups offering help if you are staying at home because of Coronavirus. To find what services are being offered in your area, use the search below. You will need to answer the yes/no question before proceeding.