New 1.4km heritage nature trail featuring wooden sculptures of local wildlife to open at Gedling Country Park.
Date Posted:
2:26 PM on Tue, 24 July 2018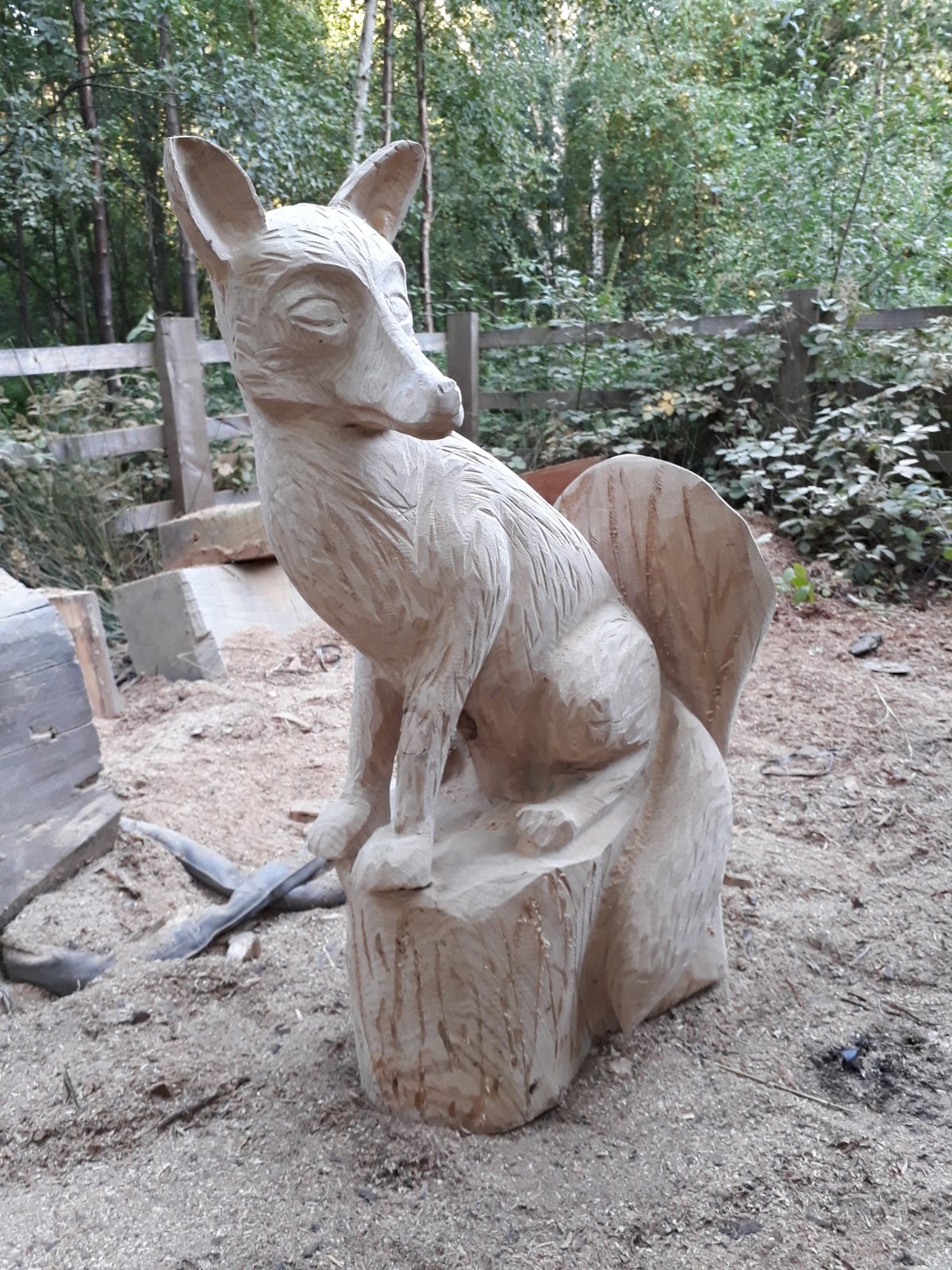 A new heritage nature trail, complete with handcrafted wooden sculptures and interactive booklet will be opened at Gedling Country Park on Thursday 26 July at 9.30am.
The trail features eight 3ft wooden sculptures of the wildlife found across Gedling Country Park – a heron, badger, hedgehog, fox, rabbit, mole, pipistrelle bat and a green woodpecker. Each carving will have information signs with facts about each animal set at wheelchair friendly height and interactive 'rubbing plaques' where children, using crayons, can create animal impressions in their booklets. The booklets will be available from Café 1899, along with crayons.
The trail follows the 'High Hazels' accessible footpath, which is a 1.4km (0.87miles) wheelchair and pushchair friendly circular route.
The Friends of Gedling Country Park and Gedling Borough Council jointly commissioned the trail. Also part funded by the Heritage Lottery Fund (HLF), which is money generated by players of the National Lottery, the trail is part of a wider £74,000 HLF grant to explore and celebrate Gedling's heritage. In addition, the trail has received financial support from Co-op Gedling's community fund.
Attending the opening will be the artist, Peter Leadbeater, who designed and created the sculptures. Local councillors and children will also be attending the opening to try out the new trail on the first official day of the summer holidays.
Portfolio Holder for Environment, Councillor Peter Barnes, said:
"The heritage nature trail is fantastic. The walk, the sculptures and the booklets will be great for children to enjoy over the summer holidays and beyond. I'd like to thank the Friends of Gedling Country Park, the artist Peter Leadbeater and all who have all been involved in making this wonderful interactive nature trail."
Sarah Benedek, fundraiser for Friends of Gedling Country Park, said:
"This nature trail is something we'd hoped to develop since the park opened. As well as offering an additional activity for local children and visiting school trips, it has been designed with wheelchair users in mind. This will complement the existing DDA compliant equipment in the children's play area and the Changing Places toilet to make Gedling Country Park one of the most accessible destinations for wheelchair users in the Midlands."