Articles
Queen's Jubilee events announced in Gedling
Date Posted:
12:25 PM on Fri, 29 April 2022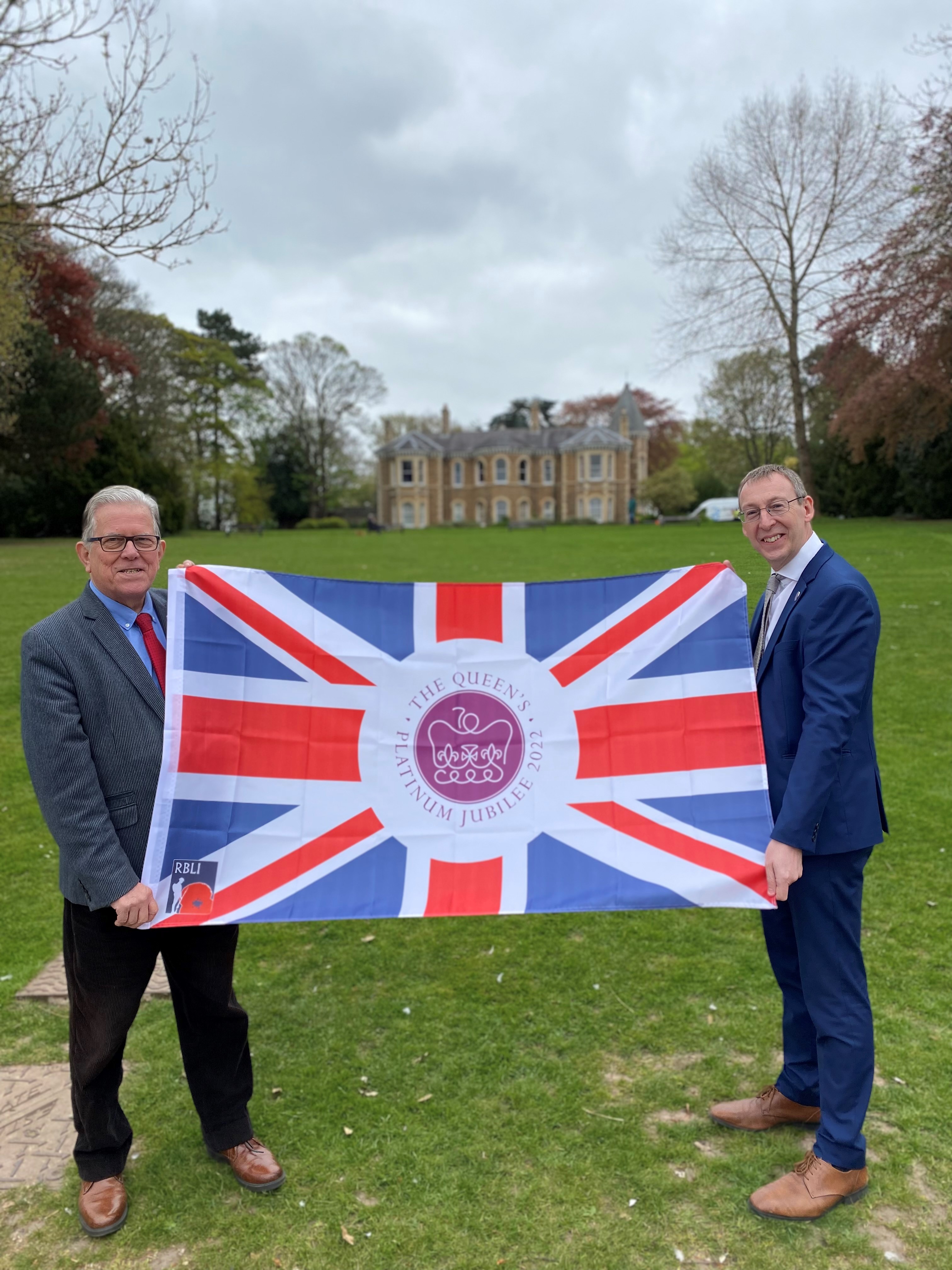 Gedling Borough Council has confirmed it will be joining the nation in celebration of Her Majesty the Queen's historic 70 year reign, by hosting a weekend of events in Gedling as part of the four day UK bank holiday from June 2-5. The celebrations will include a beacon lighting, public events and community activities.
Gedling Country Park will be hosting a Beacon Lighting event, sponsored by Frank Key, on the evening of Thursday 2 June, coinciding with other beacons being lit across the UK and Commonwealth. There will be entertainment from the Carlton Brass Band, performing outside Café 1899 from 8pm, followed by the beacon being lit at 9.15pm. The park will also be taking part in The Queen's Green Canopy by hosting a community tree planting event, sponsored by Keepmoat Homes, on Friday 3 June at the park's newly named, The Queen's Platinum Jubilee Memorial Woodland. 30 small trees will be planted by local schoolchildren and Café 1899 will be serving a Jubilee themed menu and there will be craft activities by the Gedling Play Forum.
The Queen's Jubilee Fair will take place at Arnot Hill Park in Arnold on Saturday 4 June from 11am to 5pm. The fair will have performances from local choirs, schools and artists. There will also be activities and workshops around the park for all ages, as well as host of charity and information stalls and multicultural food and drink on sale.
The council is welcoming local charities and community groups to have a stand at The Queen's Jubilee Fair to raise funds or promote their services. The council is also encouraging applications from food traders to attend the event. If traders are interested in attending the event as a food trader or charity/community group, they should email community@gedling.gov.uk for details
To finish off the Bank Holiday celebrations, King George V Recreation Ground will be hosting a Big Jubilee Lunch on Sunday 5 June from 12 – 4pm. People attending the event can bring their own picnic or alternatively come for a cream tea or ice cream and join Gedling Play Forum in celebrating '70 Years of Play'. There also plans to rename the reflective garden within the park to commemorate the Queen's 70 year reign.
Details of the events taking place over the weekend are available at www.gedling.gov.uk/queens-jubilee and Gedling Borough Council's Facebook page.
Leader of Gedling Borough Council, Councillor John Clarke MBE said:
"We are very pleased to announce the details of our plans to celebrate Her Majesty the Queen's Platinum Jubilee. This will be the first time we have been able to arrange larger events since the pandemic and we look forward to welcoming residents to the events being held across the borough. We are very proud of our monarch and the tireless work she has done for this country for the last 70 years and we look forward to celebrating this historic milestone with the people of Gedling.
Deputy Leader of Gedling Borough Council, Councillor Michael Payne said:
"This will be a fantastic weekend with some great events taking place across our borough. We will be supporting some of the national events including the lighting of the beacon and planting trees as part of the Queen's Jubilee Green Canopy. We will also be hosting a fair that will promote the great work that our local charities and community groups do as well as providing great family entertainment for everyone to enjoy. We will never see this kind of celebration again in our lifetimes and we are honoured to be part of Her Majesty's Platinum Jubilee celebrations."