Bestwood Country Park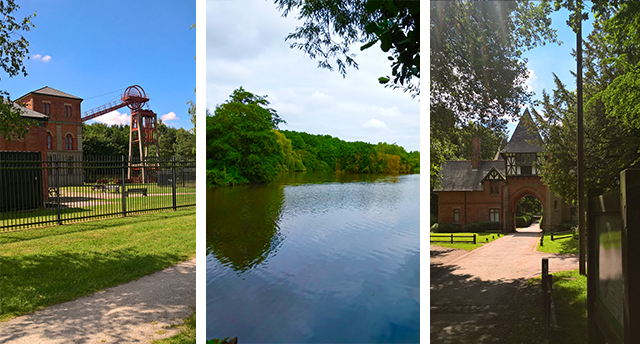 Bestwood Country Park is jointly owned by Gedling Borough Council and Nottinghamshire County Council and sits between Arnold and Bestwood village. The park has 650 acres of varied landscape, wildlife and industrial heritage. The park has become popular with walkers, cyclists and bird watchers as well as those coming to see Bestwood Winding Engine House.
Volunteering
Interested in volunteering in the park? You can get involved with the voluntary environmental activities which aim to promote the park, its habitats, wildlife and also the historic buildings by joining The "Friends of Bestwood Country Park", a local community group which was set up in 2007. For more information visit the Friends of Bestwood Country Park website or our Friends of Page to see the opportunities at other parks in the borough.
Car parking
There are two public car parks, one at the Bestwood Lodge Hotel entrance and another at the opposite end of the park in Bestwood Village, near The Winding House.
The car park by the hotel entrance is open Mon-Fri 10am-5pm and Sat-Sun from dusk till dawn.
The Winding Engine House car park is open Mon-Fri 8am - 4pm and Sat-Sun dusk till dawn.
Information booklets on the Trees of Bestwood and The Bestwood Timeline are available from The Winding Engine House.
There are free guided tours at the Winding Engine House from 10am to 12 noon Saturdays and by arrangement for groups outside those hours.
The Dynamo House Community Cafe
The Dynamo House Community Cafe serves hot & cold drinks and home-made cakes between 9.30am and 12.30pm on Saturdays, and between 2pm and 4pm on Bank Holiday Mondays or to coincide with other park events or workshops. To find out more go to fbcp.org.uk