Giving for Gedling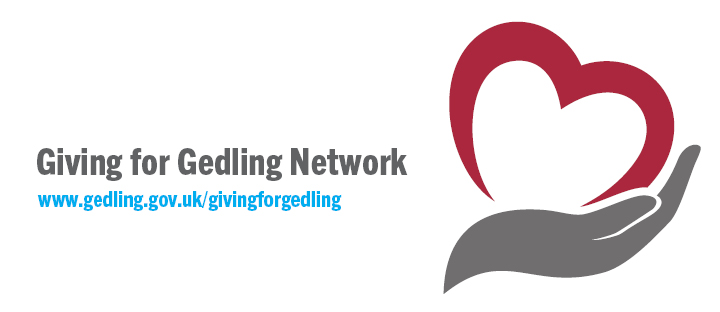 Support for Ukraine
We're supporting the people of Ukraine and stand with them.
Councillors approved a resolution to offer their full support to Ukrainians fleeing the invasion through any forthcoming government resettlement scheme. For many of us, seeing this unfold on our televisions has made us feel very upset and it has made us want to do whatever we can to help.
What can we do to help?
There are a number of ways to show your support for Ukrainians. Visit our Support for Ukraine page to find out how you can help.
Afghanistan resettlement support
Gedling Borough Council has previously supported a number of families who have fled conflict zones and we will be supporting families leaving Afghanistan. We will be working with our local housing providers to find suitable accommodation for families who have fled the country.
If you would like to offer support for the resettlement of Afghanistan's in the UK there are a number of websites where you can make donations including www.refugeecouncil.co.uk or the British Red Cross www.redcross.org.uk
You can also get more information about the government's advice on their resettlement scheme if you need assistance to help resettle people.
Feeding Gedling's Children Fund
Gedling Borough Council is supporting families who are currently receiving free school meals and need some support during school holidays. Simply can call the council on 0115 901 3901 and we can organise a delivery or collection of food from your nearest foodbank.
Good neighbour guide
The council has produced a guide on how to help people and where to access help during the coronavirus outbreak. Download a copy of the updated Good Neighbour Guide This revised guide includes useful information to help over the winter period, including information on well being, befriending services, keeping your home warm over winter months, support for local businesses and more.
Giving for Gedling Activity Pack
The council's volunteers have produced a list of useful links, including websites helping children with learning, online adult learning courses and health and wellbeing resources.
Download a copy of the activity pack
Volunteer recruitment
If you are interested in volunteering with the Council or our partners, to meet the needs of the community during the COVID-19 pandemic or in support of wider community activities and events, please complete our application using the button below. For further information please contact volunteer@gedling.gov.uk.
NHS Volunteer Responders
If you are self isolating you can request support from a Volunteer Responder with collecting shoping, medication, other supplies or want a telephone 'check in and chat'. Visit the website for more information.
NHS Flu Vaccine
The flu vaccine is a safe and effective vaccine. It's offered every year on the NHS to help protect people at risk of flu and its complications. You can have the flu vaccine at your GP surgery, pharmacy or your midwifery service if you're pregnant. For more information about the Flu Vaccine visit the NHS website.
Food shopping and deliveries
The food shopping and deliveries page has links to the latest information on priority shopping slots, guidance on shopping safely and advice on accessing money from your account if you cannot get out.
Library click and collect home delivery service
Inspire Libraries are providing a click and collect home delivery service for people unable to get to their local Nottinghamshire library.
To volunteer to help with collecting and returning library books, sign up as a coronavirus volunteer with Nottinghamshire County Council.
Improve your digital skills
ClickSilver is a six-week computer course providing one-to-one support from a volunteer to help over 55s get to grips with the internet, emails and social media. The course costs £10. Find out more online or call 07725 638007 (Monday to Friday 9am to 5pm).
If you live in Nottingham City or Nottinghamshire County and need help or support with IT or getting connected online then Connected Nottinghamshire can support you. You can call their support line for free IT help on 0115 883 8873 Monday to Friday 9am – 5pm or access tools, resources and useful information via their website: www.nottsnhsapp.nhs.uk
Food bank fundraiser appeal
The Giving for Gedling food bank appeal raised £25,421 for local foodbanks. The Mayor of Gedling, Sandra Barnes thanks everybody that has donated to this great cause. Every penny will go to help our most vulnerable residents. Thank you!
Guidance on the safe use of multi-purpose community facilities
The government has provided guidance on the safe use of multi-purpose community facilities.
Support directory
We have created a directory of the local support available across the borough. The directory includes everything from counselling services to businesses providing food deliveries.
If you provide a service that is supporting people during the pandemic, or would like to update your service's details, please email volunteer@gedling.gov.uk.
Community hub and advice groups
MASH (Multi-Agency Safeguarding Hub) for adults.
https://www.nottinghamshire.gov.uk/care/safeguarding/mash
MASH's aim is to help stop abuse or neglect against older adults. They do this by working in partnership with the citizens of Nottinghamshire, along with statutory and non-statutory agencies, to deliver a joined-up service to those adults at most risk of abuse and neglect, across the county
Woodborough Village Volunteers
Village Volunteer Tasks
Woodborough
Contact: Phil James on 07415 009482
The volunteers are offering support for those who cannot get out to buy groceries, need help to arrange delivery of medication or just need a chat. Search: Woodborough Village on Facebook
Burton Joyce Isolation Assistance Group
Village Volunteer Tasks
Burton Joyce and Bulcote
07941 775597
A network of volunteers in Burton Joyce and Bulcote offering to help the vulnerable and those without other support in the village. Connected via a WhatsApp Group. The group can be accessed via mobile: 07941775597.
Papplewick Parish Council
Village Volunteer Tasks
Papplewick
Contact: Liz Gretton, Clerk for Papplewick Parish Council
07971 700434
clerk@papplewick.org
Providing support to their parishioners who are isolated and need assistance (shopping for instance). If parishioners contact the Clerk on the email or telephone number, their details will be passed to a Councillor who will make arrangements to assist them as best they can.
Linby Parish Council
Village Volunteer Tasks Linby
Linby
Contact: Liz Gretton, Clerk for Papplewick Parish Council
07971 700434
clerk@papplewick.org
Providing support to their parishioners who are isolated and need assistance (shopping for instance). If parishioners contact the Clerk on the email or telephone number, their details will be passed to a Councillor who will make arrangements to assist them as best they can.
Parochial Church Council in Linby & Papplewick
(St Michael's Church in Linby and St James' Church
in Papplewick)
Village Volunteer Tasks Papplewick and Linby
Papplewick and Linby
Contact: Lesley Mills
07966 464239
lesleyamills@hotmail.com
Providing support to parishioners in isolation or who are vulnerable and need assistance with shopping etc.
Calverton Self Isolation Group
Village Volunteer Task and Dog Walking
Calverton
Conact: Stephanie Crowhurst
07972 876766
A network of volunteers in Calverton who have offered to help the vulnerable and those without other support in the village.
CAST angling project (Newstead Village)
Village Volunteer Tasks Newstead Village
Newstead Village
07460 811653 and 01623 723431
dean@castap.org.uk
Monday, Wednesday and Friday afternoon - CAST will be doing a shopping run for elderly and vulnerable people who live in Newstead village.
Age Concern Carlton & District (Carlton)
Carlton Hill
Carlton
Nottingham
NG4 1JB
Carlton and surrounding areas
Contact: Suzy Roseblade
07547 871703 or 0115-352-356
otageconcerncarlton@gmail.com
Regular telephone contact with Age concern volunteers for the 70+ to ensure emotional and practical support where needed.
Bestwood Village Community (Bestwood Village)
Village Volunteer Tasks
1 Langley Close
Bestwood Village
NG6 8XJ
07988938959
bestwoodvillagecommunity@hotmail.co.uk
Volunteers support people who are self-isolating by fetching groceries, newspapers, making a regular call for a chat if asked.
Lambley Volunteer Shopping and Assistance
Village Volunteer Tasks Lambley
Lambley
Support with shopping and assistance for those that are vulnerable and 70+ further information and contact details can be found on the Lambley Volunteer Shopping & assistance Facebook page https://www.facebook.com/Lambley-Volunteer-Shopping-Assistance-102769094695879
Core Centre (Calverton) Community Hub/Advice
17 St Wilfrid's Square
Calverton
Nottingham
NG14 6FP
Calverton
0115 8470551
corecentre@btconnect.com
We welcome telephone calls on 0115 8470551 or emails on corecentre@btconnect.com if you need advice or support in the current circumstances. We may be able to supply practical help if you are self-isolating.
Please be aware that Citizen's Advice Bureau are suspending face to face surgeries so will not be available at CORE on Mondays. You can still phone their main office on 0300 330 5457 or visit www.citizensadvice.org.uk or www.citizensadvicenottingham.org.uk
The CORE Job Club remains open for remote help on www.corejobclub@outlook.com. Further, we have a new dedicated telephone number for you to phone for direct help, 07484199482. They will still be able to help you with preparing CVs etc.
Ravenshead Community Transport, Food/Medicine delivery
Ravenshead Area
01623 490888
07484610422
Ravenshead and surrounding areas.
Contact the phone number provided for further information.
Burton Pastures Group (BPG)
Community Volunteer Tasks
NG4 2RA
Burton Pastures residents
07790 060326
Leaflets posted through doors (16-18 March) for residents of Burton Pastures, offering to help the vulnerable and those without other support. Resident should use the telephone number on the leaflet and contact Amy if they need support.L
Autistic Nottingham (Nottinghamshire) Disability Support
Nottinghamshire
0115 888 3223
support@autisticnottingham.org
Offering support to Autistic adults without intellectual disabilities (Asperger's Syndrome, High Functioning Autism). We have a volunteer staffed phone, email and Skype to offer support where possible. Our Advocacy team are also still working to support with urgent phone calls and time bound applications (such as for jobs and benefits).
Gedling Borough Virus Volunteers, Community Volunteer Tasks
Arnold, Netherfield , Gedling and Woodthorpe - other areas will be up and running soon
gbvirusgroup@outlook.com
We are a group of concerned local people, aware that elderly and other vulnerable people who are already isolated from their local community, may struggle to cope with the situation caused by the Covid 19 virus. As local residents we have partnered with Save the Earth Society Cooperative Ltd to deliver this campaign. We are offering a shopping and prescription pick up and delivery service.
Homestart Nottingham Community, Volunteer Tasks
2 First Avenue Carlton NG7 6JL
Gedling and some other boroughs
Jo Hallam
0115 9624262
Jo.hallam@home-startnottingham.org.uk
Can provide support in Ashfield, Broxtowe, Gedling and Rushcliffe for access to food and medicine, help with dog walking and general befriending / phone conversations.
Ravenshead Nottm COVID-19 Support, Community Volunteer Tasks
Ravenshead
NG15 9FB
Ravenshead Area
Jacqueline Holloway
01623 237398
Unionjacq@me.com
If you live in Ravenshead or Harlow Wood and are unable to leave the house, our small group of trusted volunteers can collect and deliver your essentials. We all live here in the neighbourhood and are happy to help. Jacq, Caroline, Will, Amanda, Lisa and Helen.
St Wilfrids Church, Community Volunteer Tasks
The Vicarage Crookdole Lane Calverton NG14 6GF
Calverton
Rev. Sam Hustwayte
0115 8410727
revsam@hustwayte.co.uk
Can provide support for Calverton residents with shopping, prescriptions and telephone chat.
Nottingham Carers Hub, Befriending Service
Gedling and other boroughs
0786 0957700
volunteerservice@carerstrustem.org
Can provide support in: Ashfield, Bassetlaw, Broxtowe, Gedling, Mansfield, Newark and Sherwood, Nottingham City, Rushcliffe . They are offering a befriending service to those who could do with a friendly call during the self-isolation period.
Carers Trust, Food Delivery/Medication and Prescription Deliveries/ Befriending Services
Gedling and other boroughs
Sue Cain
0115 824 6666
suecain@carerstrustem.org
Can provide support in: Ashfield, Bassetlaw, Broxtowe, Gedling, Mansfield, Newark and Sherwood, Nottingham City, Rushcliffe, including food delivery, medication delivery, befriending - making calls to isolated areas.
Cinnamon Trust, Dog Walking Service
UK wide
Borough wide
Patrick Williams
01736 757 900
https://cinnamon.org.uk/
Assistance with pet care including dog walking and fostering for those aged over 65 or terminally ill
Dementia UK
0800 888 6678, Mon-Fri 9am-9pm; Sat-Sun 9am-5pm
helpline@dementiauk.org
www.dementiauk.org
Coronavirus information for families looking after someone with dementia Phone:
Alzheimer's Society
0333 150 3456 (Mon-Wed 9am-8pm; Thu-Fri 9am-5pm; Sat-Sun 10am-4pm. (Calls charged at standard local rate)
www.alzheimers.org.uk
Get personalised information, support and advice from the Dementia Connect support line.
TuVida, Carer's service.
Borough wide
0115 824 6666
volunteer@tuvida.org
https://www.tuvida.org/
TuVida provide a volunteer service for carers, supporting thousands of carers and the people they care for. They aim to provide individualised support that helps carers live life with independence, choice and peace of mind.
Counselling and Support
We have created a directory of mental health services and support across Nottinghamshire. This includes free therapy services, confidential support and helpful resources. Find them here.
Marmalade Trust, UK
https://www.marmaladetrust.org/
Marmalade Trust is a charity dedicated to raising awareness of loneliness and helping people make new friendships. They have guides and information on how you can overcome loneliness.
Notts Help Yourself Directory.
https://www.nottshelpyourself.org.uk/
Includes services, groups, activities and social care support to help people stay connected.
South Nottinghamshire Volunteer Befriending Service Counselling and Support Service - Rushcliffe Community and Voluntary Service:
The Cotgrave Hub, Rivermead, Cotgrave, Nottingham. NG12 3UQ
Gedling, Broxtowe and Rushcliffe
Carolyn Perry and Carole Green
0115 969 9060
volunteer@rushcliffecvs.org.uk
Rushcliffe CVS are partnering with Gedling, Rushcliffe and Broxtowe Councils to offer a telephone befriending service across South Nottinghamshire. Anyone living in Gedling who feels lonely, isolated or in need of emotional support can register for a regular friendly chat with a local volunteer. All volunteers have been vetted and are caring, dedicated and really enjoy a good chat.

We R Here Counselling Service
The Lodge
Arnot Hill Park
Arnold
Nottingham
NG5 6LU
Arnold and surrounding areas
0115 9206241
https://werhere.org.uk/contact-us/
We R Here offers support for families who are struggling. Families that have experienced domestic abuse, bereavement or where there is conflict following a divorce not only for parents but specialist support for children is also available.
Harmless
1 Beech Avenue
Nottingham
NG7 7LJ
info@harmless.org.uk
http://www.harmless.org.uk/
Harmless offers a range of services about self harm and suicide prevention including support, information, training and consultancy to those who self harm, their friends, families, professionals and those at risk of suicide.
The Red Cross
080 196 3651
contactus@redcross.org.uk
https://www.redcross.org.uk/
The Red Cross support and help anyone, anywhere in the UK get the support they need if crisis strikes with a wide range of services.
Age UK Nottingham and Nottinghamshire
0115 844 0011
https://www.ageuk.org.uk/notts/
Age UK offer a wide range of services in the local area including help combatting loneliness, fight poverty and helping with poor housing conditions.
Nottinghamshire Women's Aid
The Farr Centre
Chapel Walk
Westgate
Nottinghamshire
S80 1LR
24hr Helpline: 0808 800 0340
24hr Text Helpline: 0808 800 0340
https://nottswa.org/
Provide a safe environment for women, with ongoing support, advice, councelling and learning opportunities.
Wellness in Mind, Counselling Service
0800 561 0073
https://www.wellnessinmind.org/
Information, advice and support for residents experiencing issues with their mental wellbeing.
CALM, Counselling Service
0800 58 58 58
https://www.thecalmzone.net/help/get-help/
Suicide prevention support particularly for men aged 15 to 35. 5.00 pm until midnight
Citizens Advice Bureau, Advice Service
Borough wide / National
03444 111 444
www.citizensadvice.org.uk/
They can offer people advice who have problems with Debt, Money, Benefits, Housing and Consumer Advice
Money Advice Service, Advice Service
Borough wide / National
0808 138 7777
www.moneyadviceservice.org.uk
They can give free and impartial advice on debt, borrowing and budgeting.
Cruse Bereavement Care, Counselling Service
Borough wide / National
0808 808 1677 (free call) https://www.cruse.org.uk/get-help/helpline
Helpline offering support to anyone affected by bereavement
The Samaritans, Counselling Service
Borough wide / National
116 123 (free call)
https://www.samaritans.org/
They are there for emotional support 24 hours a day for people, who are going through a difficult time. Or if a person is worried about somebody else and they need to talk it through with a sympathic listening ear that an offer advice.
Disability Support (DS), Food Delivery/Medication and Prescription Deliveries/ Befriending & Advice Services
Borough wide
0115 978 5095
info@ddnottingham.com
They are assisting with Covid-19 response, by shopping, collecting/delivering prescriptions, assisting with food parcels as well as general advice. They are also providing a listening service for those struggling with mental health during this situation, such as the elderly, disabled, people with health conditions, carers and those struggling with mental health issues that are confined to their homes, struggling to access food/supplies etc. They are also supporting benefit claimants who's money isn't stretching far enough or there are delays with payments. Increased food bank stock - especially with hard to get items and items you are not allowed to bulk buy. (client's with Crohn's, stomas etc may need more toilet roll/wipes).
Street Outreach Team, Borough wide
08000 665 356
They are trying to identify rough sleepers that could be deemed high risk. For rough sleepers across Nottingham and Nottinghamshire helping them to access accommodation and support. Works with housing, health, the police and voluntary sector agencies. The service works to identify the most appropriate accommodation and support options and this can include referral to drug and alcohol treatment services or assistance in people returning to their town or country of origin.
Shelter Advice and Counselling on Housing
Borough wide / National
0808 800 4444 (urgent advice)
https://england.shelter.org.uk/housing_advice/coronavirus
Organisation offering advice on housing problems
Self Help UK
Offering practical support and advice
Borough wide
0115 911 1662
info@selfhelp.org.uk
They work with cancer patients across Nottinghamshire and the city and offer peer support, practical support and emotional support via volunteers. Providing direct support to cancer patients and their carers. Monday - Friday 9am - 5pm
Trauma Support Group, Counselling Service
Borough wide
0774 7212122
egmtcharity@gmail.com
Support with befriending, counselling and emotional support.
Support for Survivors Charity – Maxi LeigH, Counselling Service
Borough wide
0115 962 2722
maxineleighs4s@gmail.com; marilynlanes4s@gmail.com; davidnrobinsons4s@gmail.com"
Supporting male and female survivors aged 18 plus who are victims and survivors of 'Non-Recent childhood abuse', self or professional referrals.
HOPEline UK, Counselling Service
Borough wide
0800 068 4141 / Text 07860 039967
https://papyrus-uk.org/hopelineuk
pat@papyrus-uk.org
Suicide prevention for young people up to 35
9am – 10pm weekdays, 2pm – 10pm weekends, 2pm – 10pm bank holidays
The Grief Line, Counselling Service
Borough wide
0800 111 4451
https://www.nottshospice.org/our-care-services/#grief
info@nottshospice.org
Nottinghamshire Mental Health Helpline, Counselling Service
Borough wide
0300 303 0165
Open to people of all ages who need urgent mental health support
Juno Women's Aid, Counselling Service
Borough wide
0808 800 0340
https://junowomensaid.org.uk
helpline@junowomensaid.org.uk
Support for women and children affected by domestic abuse in Nottingham, Ashfield, Broxtowe, Gedling and Rushcliffe, 24 hour free helpline
Translation and interpretation available
Deaf and hearing impaired:
Text Relay/NGT: 18001 0808 800 0340
24 hours a day
Help is at hand
The Help is at hand booklet is a resource for people bereaved through suicide.
Equation, Counselling Service
Borough wide
http://www.equation.org.uk/coronavirus-and-domestic-abuse/
Website highlighting local help for domestic abuse and sexual violence - Website updated weekly during Covid 19
Topaz Centre, Counselling Service
Borough wide
0800 085 9993
https://www.topazcentre.org/
notts.sarc@nhs.net
Adult Sexual Assault Referral Centre for Nottingham and Nottinghamshire, crisis support for adults who have been sexually assaulted or raped, including forensic examinations and access to healthcare and follow on support - Open during Covid-19
ISAS, Counselling Service
Borough wide
0115 8240314
http://www.isas-notts.org.uk/
http://www.isas-notts.org.uk/contact.cfm
Specialist counselling and group therapy for female and male sexual violence victims and survivors aged 16+ in Nottinghamshire county Specialist counselling and group therapy for female and male sexual violence victims and survivors aged 16+ in Nottinghamshire county - Open during Covid-19 although group support is not taking place
SHE UK Counselling Service, Borough wide
01623 622 916
http://she-uk.org.uk/
info@she-uk.org.uk
Specialist counselling and group therapy for adult female sexual violence victims and survivors in Nottinghamshire county Open during Covid 19 although group support is not taking place
Respect , Counselling Service
Borough wide
080 801 0327
http://respect.uk.net/
National organisation providing support for male victims of domestic abuse Open during Covid 19.
Refuge Counselling Service, Borough wide
0808 2000 247
https://www.refuge.org.uk
www.nationaldahelpline.org.uk
National service providing specialist support to women, children and some men escaping domestic violence and other forms of violence 24/7 Freephone National Domestic Abuse helpline and email.
Two's Company, Befriending Service
Beeston
East and West Notts
Michael Singh, 0115 7270047
michael.singh@hopenottingham.org.uk
Regular befriending service for anyone struggling with loneliness and isolation.
Nottinghamshire Mental Health Crisis Line
0808 196 3779
24 hours a day, 7 days a week.
The crisis line is open to people of all ages who live in Nottingham and Nottinghamshire and is operated by local health workers, who will help callers to get the right support.
Talking Therapy (IAPT), Counselling service
You can ask your GP to refer you to an IAPT service in your area or, if you have access to the Internet make a self-referral via the NHS website www.nhs.uk
Provides assessment and treatment, for common mental health problems which 1 in 4 of us will suffer with at some stage in our lives. This includes depression, anxiety, panic, phobias, obsessive compulsive disorder (OCD), trauma and stress.
Metropolitan Connect Services
0115 939 5406
connect@metropolitan.org.uk
If you live in Nottinghamshire, you can find out about befriending and other services by providing you with the support that's right for your individual needs, and connect you with the most appropriate services to deal with any current issues you might have
Foodbanks
Bestwood and Bulwell Foodbank
St Philip's Church,
Knights Close off Old Farm Road,
Top Valley,
Nottingham,
NG5 9AJ
0115 975 1825
info@bestwoodbulwell.foodbank.org.uk
bestwoodbulwellfoodbank.org.uk
Available to contact Monday to Friday 9am to 5pm, to confirm opening hours.
Bethesda Ministries (Netherfield) Foodbank
Community Hall,
Forester Street,
Netherfield
Nottingham
NG4 2LJ
0115 943 6081
0303 040 1110
hope@hopenottingham.org.uk
Netherfield and surrounding areas.
Wednesdays, 1.30pm – 3pm
Daybrook Baptist Church (Arnold) Foodbank
Daybrook Baptist Church
Mansfield Road
Daybrook
Nottingham
NG5 6AA
07854 690694
info@arnold.foodbank.org.uk
Arnold and surrounding areas.
Mondays, Wednesdays and Fridays 1.30pm – 3pm
Mansfield and Ashfield Emergency Foodbank
St John the Evangelist's Church
59 Skegby Rd
Annesley Woodhouse
Kirkby in Ashfield
Nottingham
NG17 9JE
Emergency Number 07592 482 472. Hotline is open Monday to Friday, 10am - 4pm.
Parts of Ashfield and Mansfield and Newstead Village.
Phoenix Foodbank
5 Wollaton Avenue,
Gedling,
Nottingham,
NG4 4HY
hope@hopenottingham.org.uk
0303 040 1110
Gedling and surrounding areas.
Fridays, 1.30pm-3pm
Trussell Trust (Carlton) Foodbank
Main St Methodist Church
Carlton Hill
Carlton
NG4 1EE
0303 040 110
hope@hopenottingham.org.uk
Carlton and surrounding areas.
Tuesdays, 12 - 2.45pm
Food delivery services
Joe's Cafe and Cob Shop
17A Chaworth Road
Colwick
Nottingham
NG4 4FZ
07796 101798
The popular cob shop is offering a delivery service. You will have to pre-pay over the phone using a card
Luigi's Restaurant (Arnold) Food Delivery/Takeaway
98-100 Nottingham Rd
Arnold
Nottingham
NG5 6LF
Arnold and surrounding areas
0115 9206404
Luigi's Restaurant in Arnold (NG5 6LF) is doing takeaways for collection and delivery. This will be offered Monday to Saturday 4pm till late visit their Facebook page for more information: https://www.facebook.com/Luigis-160101700672151/
Rowbottoms (Arnold) Food Delivery Service
72a Front Street
Arnold
Nottingham
NG5 7EJ
Arnold, Woodthorpe and Redhill
0115 9267490
A delivery service for the Elderly and vulnerable in Arnold, Woodthorpe and Redhill area, cash on delivery (Minimum spend £20)
DG Cars, Food Delivery
Borough wide
0115 8700411
Food, milk and bread delivery for elderly, vulnerable and NHS staff.
Ravenshead Farm Shop, Food Delivery
131 Main Rd
Ravenshead
Nottingham
NG15 9GS
Ravenshead Area
Craig Voce - 07950 653610
Local deliveries only around Ravenshead. Taking payment over the phone, no cash.
Bradbury's (Ravenshead) Food Delivery
6 Milton Crescent
Ravenshead
Nottingham
NG15 9BD
Ravenshead Area
Mark Bradbury - 07830 174805
Local deliveries only around Ravenshead. Taking payment over the phone, no cash.
Veraj Indian Restaurant, Food Delivery
Chapel Lane
Ravenshead
Nottingham
NG15 9DH
Ravenshead Area
01623 797024
Operating a food delivery service
Summer Palace, Food Delivery
296 Carlton Hill
Carlton
Nottingham
NG4 1GD
Carlton and surrounding areas
0115 9401088
Operating a food delivery service
Woodthorpe Tandoori, Food Delivery
774 Mansfield Road
Woodthorpe
Nottingham
NG5 3FH
Woodthorpe and surrounding areas
0115 9263246 / 07723602863
Operating a food delivery service
Premier Extra Store (Gedling) Food Delivery
6 Westdale Lane
Carlton
Nottingham
NG4 3JA
Gedling and surrounding areas
0115 9873820
Food Delivery Service - Cash on delivery as no over the phone payment facility.
Strawberry Fair (Ravenshead) Food Delivery
3 Milton Court
Ravenshead
NG15 9BD
Ravenshead Area
01623 491006
Fruit and Vegetables Delivery, Min order £10 with a £2 delivery charge. Call the telephone number provided to place an order.
Ravenshead Ready-call, Medication/Prescription Deliveries
Ravenshead Area
01623 490749
Offering medication / prescription deliveries in the Ravenshead area. Contact the phone number provided for further information.
Anthony's Fruit and Veg boxes, Food Delivery
Online Delivery Service
Borough wide
https://www.anthonysfruitandvegboxes.co.uk/
Fruit and Vegetable Delivery, order and pay online by the following website link https://www.anthonysfruitandvegboxes.co.uk/
The Fruit Basket Direct, Food Delivery
Online Delivery Service
Borough wide
0115 784 1579
sales@thefruitbasketdirect.uk
Fruit and Vegetable Delivery, order and pay online by the following website link http://www.thefruitbasketdirect.uk/
Morrisons Food Boxes, Food Delivery
Online Delivery Service
Borough wide
https://www.morrisons.com/food-boxes/
Food Boxes are designed to provide you with everyday essentials, without needing to leave your home. The boxes contain £30 worth of groceries and we offer convenient delivery directly to your door for £5. https://www.morrisons.com/food-boxes/
The Lambley (Lambley), Food Delivery
Main Street
Nottingham
East Midlands
NG4 4PN
Lambley
0115 9313085
Deliveries of hot meals to residents of Lambley who can't get out. They also have a timed slot collection service. They are charging £8 per meal and can do a contactless payment or they are prepared to take cash, if put in an envelope beforehand.
Bestwood Village Stores, Food Delivery
Park Road
Bestwood Village
Nottingham
NG6 8EU
Bestwood Village
0115 9273243
Delivery service for people living in Bestwood Village only. The shop will take cash and card and are able to supply general groceries.
AE Chambers, Food Delivery
Front Street, Arnold
Notingham and Borough wide
Matthew - Manager
0115 9267034
shop@aechambers.co.uk
Free home delivery service to anyone who is self isolationg, concerned about leaving their property, or generally unable to get out. AE CHambers specialise in the finest quality cooked and raw meat products, and hand make all our own sausage, bacons , pies , pork pies and pastry products. if anyone would like to place a order they can call or email. Once orders are placed and ready card payment can be taken over the phone the order is then dispatched out to the customer the same day were possible.
Community Cares Club, Food Delivery
Nottingham
Borough wide
Mo Fayose
0333 772 9495 / 07546 1155950
enquiries@mofayose.com
http://www.communitycaresclub.org/
A Sunday dinner and breakfast delivery service is available for the over 70's who are currently on their own. Orders can be made over the telephone or via the website https://www.communitycaresclub.org/sunday-dinner-order-form/
Bon Appetite @ Robinsons (Netherfield) Food Delivery
50 Victoria Road
Netherfield
Nottingham
NG4 2HG (NG4 Area)
0115 940 4978
Hot food deliveries in the NG4 area. Currently doing breakfast (variable prices) and Sunday lunch at £6 per medium meal and £7 for a large meal. Puddings £2.50. Contactless payment.
Tuxfords (Netherfield) Food Delivery
22 Victoria Road
Netherfield
Nottingham
NG4 2HE
Netherfield and surrounding areas
0115 9879304
Tuxfords Butchers has set up a delivery service in and around Netherfield. They can deliver raw meat, cooked meat and pre ordered pie's. They prefer payment over the phone but will take cash and cheques on delivery if required.
The Quarantine Kitchen (Westdale Lane) Food Delivery
Westdale Lane Carlton, Gedling and Mapperley areaordersqknotts@gmail.com
Orders taken via ordersqknotts@gmail.com or via the Instagram page for The Quarantine Kitchen. Meals are delivered in individual portions ready to cook off in the oven. Main meals start at £5 and puddings £4
Bonds Butchers (Carlton Hill) Food Delivery
342 Carlton Hill
Carlton
Nottingham
NG4 1JD
Carlton area
0115 9873733
Meat boxes available at £24. This includes 6 Eggs, 6 Sausage, 6 Bacon, Mince, Stewing steak and chicken fillets. You can add any other item to the box including pies made on site. Contactless payments
Meat and Co, Food Delivery
01636 370 556
Free deliveries over £49.95.
Can order over the phone, visit website for more information www.meatandco.co.uk
Buttercross Boxes (Bingham) Food Delivery, South/East of Gedling Borough
www.buttercrossboxes.com
Deliver boxes of fruit and veg and do have a few extras for order such as milk and eggs. They deliver to the south/east of the district. Check website for further information.
Guru Nanaks Mission, Food Delivery
69 Haywood Road
Mapperley
NG3 6AE
City and beyond
Harry Bhaker
07976 595144
harvinderbhaker@outlook.com
Will cover the city centre - deliver hot food - all vegan fresh curries and rice and pasta dishes - packed in cardboard container. Call: 07976595144, 07973963217 or 07472918599
Food takeaway services
It's Inn The Bank (Netherfield) Food Takeaway / Delivery
34 Victoria Rd
Netherfield
Nottingham
Netherfield and surrounding areas
0115 987 1382
The pub on Victoria Road is offering their popular Sunday dinner service for collection from the venue. A delivery service of a w
NG4 2HE eekday menu starts on Monday (23rd March) which you can view at https://www.facebook.com/thebankinn/ Alcohol is also available from the venue to takeaway too.
Corner Cafe (Netherfield) Food Delivery/Takeaway
40 Victoria Road
Netherfield
Nottingham
NG4 2HG
07849 512590
The popular cafe is open from 9am for takeaway and deliveries. Minimum order for deliveries is £5 around the NG4 area https://www.facebook.com/Corner-Cafe-Netherfield-104144287686131
Elwes Arms (Carlton) Food Takeaway
The Elwes Arms
Oakdale Road
Carlton
Nottingham
NG4 1DH
Carlton Area
07746 910135
The Elwes Arms are offering their popular roast dinners for £5 – collection only on Wednesday to Fridays from 5pm-7pm and Sundays 12pm-2pm. You can pre-order via Facebook https://www.facebook.com/TheElwesArmsCarlton/
Gedling Inn (Gedling) Food Takeaway
50 Main Road
Gedling
Nottingham
NG4 3HL
Gedling and surrounding areas
0115 987 8686
The Gedling Inn is offering 2 for 1 pizzas for delivery on Friday, Saturday and Sunday between 5-8pm. You can add on drinks for delivery.
Inn at the Penny (Carlton) Food Takeaway
146 Burton Rd
Carlton
Nottingham
NG4 3GP
Carlton and surrounding areas
0115 9617233
Nissi Gourmet Burgers at Inn for a Penny will be doing a takeaway service Monday to Friday 4pm-9pm for burgers and alcohol. People can call 0115 9617233 to place an order and collect it at the rear of the pub.
Robin Hood Inn (Lambley) Food Takeaway
Main St
Lambley
Nottingham
NG4 4PP
Lambley and surrounding areas
This pub was recently taken over and are offering a takeaway menu which you can see on their Facebook page: https://www.facebook.com/robinhoodlambley Bottled beers are also available to takeaway too.
Lord Nelson (Burton Joyce) Food Takeaway
Chestnut Grove
Burton Joyce
Nottingham
NG14 5DN
Burton Joyce and surrounding areas
The pub are offering a takeout service and are also making real ales available for collection You can find out more details via their Facebook page: https://www.facebook.com/LordNelsonPubKitchen/
St George's Centre Netherfield Food Takeaway
St Georges Centre
91 Victoria Road
Netherfield
NG4 2NN
Netherfield and surrounding areas
0115 9113302
Takeaway food available daily between 12:00pm - 2:00pm Further details and updates can be found on the St George's Centre Facebook page.
The Little Pizza Box, (Calverton) Food Takeaway
Calverton and surrounding areas
07775 802903
Collection points around the Borough where the pizza van stops this is now by appointment only, which can be booked through The Little Pizza Box website. This service will commence on 10th April.
Griffin's Head (Papplewick and Linby) Food Delivery/Takeaway
Moor Road
Papplewick
Nottingham
NG15 8EN
Linby and Papplewick Area
0115 874 5834
The Griffin's head is now doing a collection service for Sunday lunches. The pre ordered meals have to be collected at given time slots. The pub will deliver to vulnerable people in Linby and Papplewick. Meals are £8.99 each. Payment can be made over the phone.
Garden supplies services
Timmermans Garden Centre (Woodborough) Garden supplies and Food Delivery
Lowdham Lane
Woodborough
Nottingham
NG14 6DN
Woodborough and surrounding areas
0115 9664033
Food Collection Service now being offered. Can be gardening goods, plants as well as meals and cake from Belle & Joe's cafe orders and payment over the phone
Children and Young People Directory
Positively Empowered Kids
https://positivelyempoweredkids.co.uk/about-us/
Offers bi-monthly magazines, online discussion forums, events, workshops and provides online wellbeing resources to help children and young people, parents and carers as well as professionals which help support children in their lives.
Equipped for Wellbeing
https://www.equipped2succeed.co.uk/youngpeople
Free online training for young people, workshops to help develop skills to maintain wellbeing, success and thrive. From ages 14 - 22. Register and apply through the link.
Kooth, online counselling website.
https://www.kooth.com/
Free online counselling service that offers emotional and mental support for children and young people. Fully tained and qualified counsellors are available Monday to Friday from 12pm - 10pm weekdays and 6pm - 10pm weekends, 365 days a year.
Health for Teens
https://www.healthforteens.co.uk/?location=Nottinghamshire
The above website provides a comprehensive list of links to helpful resources and organisations which can help teens with a variety of issues including: Growing up, Feelings, Health, Lifestyle, Relationships and Sexual Health.
Healthy Family Teams
https://www.nottinghamshirehealthcare.nhs.uk/healthy-families-contact-us
Parentline, text: 07520 619919 (confidential texting service to provide parents and carers advice around feeding, child development, parenting advice and support, emotional health, well-being and family health)
Chat health, text 07507 329952 (confidential texting service for 11 to 19 ear olds in Nottinghamshire Healthcase NHS trust)
Healthy Family Teams work with all children, young people and families aged 0 - 19 years, they are made up of School Nurses, Health Visitors and other health professionals. All working together to support families and children in different ways depending on the type of care required.
CAMHS, counselling service
https://www.nottinghamshirehealthcare.nhs.uk/camhs
CAMHS (Child and Adolescent Mental Health Services) support children and young people up to the age of 18 who have problems with their thoughts or feelings.
Parents and carers of a young person aged 0 - 18 with a Nottinghamshire GP (or any other professional working with a child/young person), can refer on their behalf to CAMHS and speak to a specially trained professional who will ask questions and talk about how they can help, alternatively you can fill in an online referall form.
Express Yourself
City Arts (Nottingham)
Phone: 0115 9505251
Text: 07537416046
Email: info@city-arts.org.uk
Facebook Messenger: m.me/CityArts
Whatsapp: 07537416046
Express Yourself courses are designed to build confidence and self-esteem, young people have the chance to work with artists to create something they can be proud of. By taking part they will have a chance to gain an Arts Award, a qualification recognised by schools, universities and employers.
The courses are open to people aged 13 - 17 who live in either Gedling, Rushcliffe or Broxtowe and intend to support those who need extra help with thier mental health, find it challenging to go to school and want to make a positive change to their life.
Ask Us
0800 121 7772
enquiries@askusnotts.org.uk
https://askusnotts.org.uk/ypz
Ask Us offers a range of advice from signposting, helpline support and one-to-one advice for intensive support for complex issues, including education, EHCPs and health and social care issues. They produce a quarterly IRIS magazine, providing information on local events, groups and news to help young people with additional needs, as well as parents of children with SEND.
Base 51 Counselling.
Telephone: 0115 952 5040
E-mail: counselling@base51.org.uk
https://www.base51.org/
Base 51 Counselling Service provides time and space for young people aged 12 to 25 to talk about their troubles and explore difficult feelings in an environment which is dependable, free from intrusion and confidential.
Children's bereavement centre
01636 551739
http://www.childrensbereavementcentre.co.uk/
The Children's Bereavement Centre is run by a committed team of friendly, supportive and professional people who are qualified to help with the grieving process brought on by the death or terminal illness diagnosis of someone close. They accept referrals for children aged between 3 - 18 years and their parents/carers affected by terminal illness or death.
I need support
If you need help with getting essential supplies or other support, please fill out the form below or you can call the Nottinghamshire County Council's dedicated support number on 0300 500 8080 to speak to an advisor. Both organisations are working together to make sure any residents who need any support are responded to as soon as possible.
Nottinghamshire County Council Coronavirus Community Support Hub
There are many local volunteer groups offering help if you are staying at home because of Coronavirus. To find what services are being offered in your area, use the search form that will show below once you've answered the yes/no question.