Whether you're a beginner simply wanting improve your health and wellbeing, or you want to push yourself with new training challenges, Carlton Forum gym has a huge range of fitness equipment to suit everybody.
We have modern and multi-functional equipment and workout areas to efficiently utilise the space available. You can also enjoy the air conditioning in the gym and fitness studios.
Our friendly staff will be happy to help if you need guidance with any of our fitness equipment.
Take a look below at some of our gym equipment.
Cardiovascular equipment
Upstairs to the right when you enter the gym, you'll find rowing machines, recumbent and upright cycles, treadmills, stairmasters and elliptical cross trainers, with digital TV, internet browsing and social media connectivity features.
On the main gym floor, you will also find cardio equipment such as an upper body ergometer, a Watt Bike, a self-powered curved treadmill and much more.
Functional training rig
Challenge yourself and your friends on the training rig with monkey bars, battle ropes, punch bag and TireFlip equipment.
Free-weight training area and plate loaded machines
Suitable for a range of abilities, there's something for everybody when you're looking to improve your strength and tone the body with our free-weight area and plate loaded machines.
We also have an Olympic lifting platform with a huge range of Olympic bumper plates.
Whether it's arms, chest or leg day, you'll find a large range of machines and weights in our gym to choose from.
Multi-use training racks
You can use the multi-use training racks to perform different exercises including squat, bench press and pull ups.
Plus, there's more!
Have a go with the Kinesis machine on the main gym floor for full freedom of movement, with resistance cables allowing you to engage more muscle groups.
We've also extended our gym into one of our under-used squash courts. Here you will find a rowing machine, additional weights, kettle bells and more.
Boditrax
Our Boditrax machines measure your body's composition, giving you an idea of your muscle, water, fat, metabolic rate, hydration levels and more. This enables you to tailor your exercise plan to focus on the areas that are important to you. You can then track your progress online using your own private account.
Exercise studio and activity room
At Carlton Forum Leisure Centre, we have an exercise studio where the many exercise classes we offer take place, such as Zumba and Bums and Tums, as well as our specialist sessions including Heartbeats.
Our activity room is kitted out with Keiser indoor bikes, which have the latest innovative design and magnetic resistance. Find an exercise class that suits you.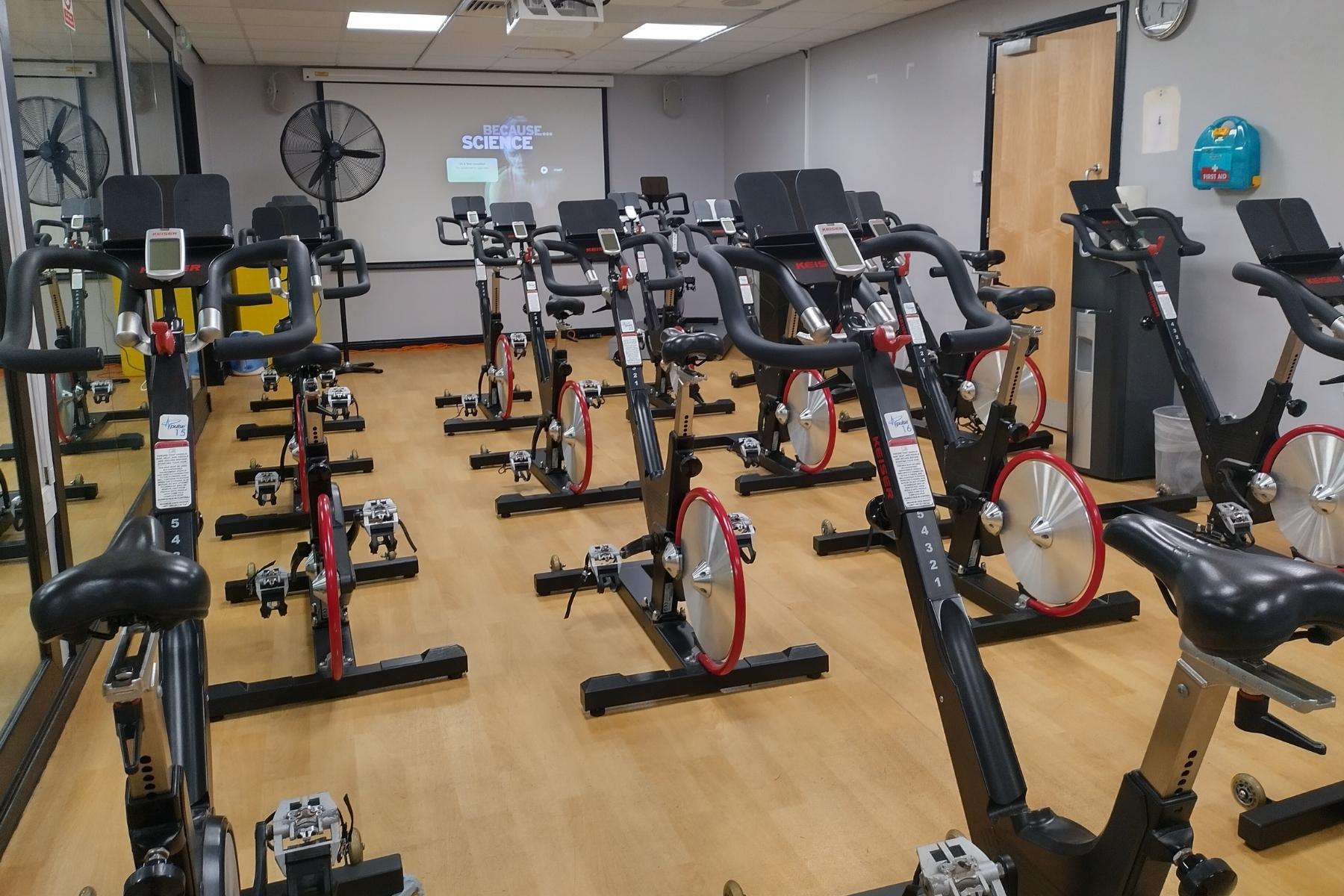 Both of these rooms can also be used for the virtual fitness classes. Find out more about our virtual fitness classes.
Find out how to book a personal trainer at our leisure centres, with Your Personal Training.
Memberships
find out more
Learn more about our membership options and Gedling Leisure cards for pay as you go customers