Certificates and Accreditations
---
All four of our leisure centres, the Richard Herrod Centre, The Bonington Cinema and Theatre and Gedling Country Park have been awarded the CredAbility Kite Mark. The Kite Mark denotes that facilities and provisions are in place to suit the needs of our customers with disabilities and also their carers.
Where organisations show this logo it communicates quickly to people with disabilities that they are able to get into and out of buildings, use services and facilities and provide feedback.
Customer Service Excellence
Customer Service Excellence (CSE) is a government-backed industry standard that assesses in depth areas of service which have been identified as being a priority to customers. This includes service delivery, timeliness, information, professionalism and staff attitude.
The assessment was broken down into 5 key areas:
Customer insight
Culture of the organisation
Information and Access
Delivery
Timeliness and Quality of Service.
We are delighted to have been awarded the Compliance Plus level, during our second assessment, which shows dramatic improvements since we first went through the assessment in November 2019. Achieving Compliance Plus means your organisation is amongst the elite and contributes to setting the standard other services providers can strive for.
Achieving the standard gives us formal recognition of our commitment to, and delivery of, customer service. We will continue to assess and review all of our services to ensure we maintain the current standard of service delivery.
if you want to find out more about the Customer Service Excellence accreditiation: https://www.customerserviceexcellence.uk.com/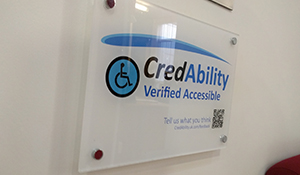 The accreditation covers the following leisure facilities and Gedling Country Park